Welcome to the Grace Home Cleaning family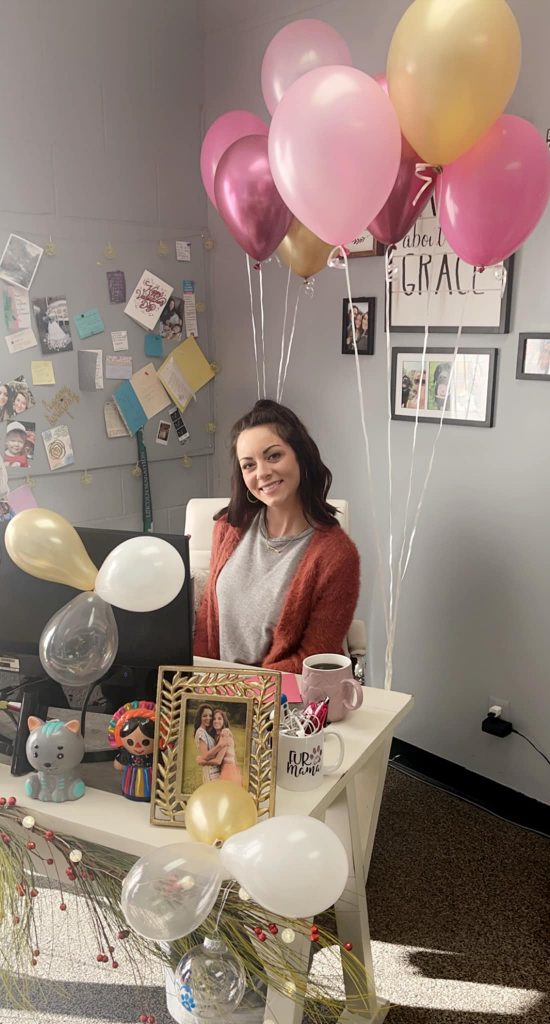 If you have never had a professional home cleaner you are in for a real treat! There is no better feeling than coming home to a fresh, clean house at the end of a long day.
At Grace Home Cleaning we pride ourselves on providing a great clean every time. Our professional home cleaning staff are equipped with professional tools and eco-friendly cleaning supplies and are ready to give your home the attention it deserves.
While we know it might feel strange to invite someone into your home, you can relax knowing that all of our cleaners are true professionals. Each member of our team has been fully screened before hiring and has been specially trained by Grace Home Cleaning using our proven techniques. We trust them in our own home, so you can trust they will do a great job for you.
Take a moment to review what's included in your selected Cleaning Service and let us know in advance if you would like any of our add on services.
Once you are scheduled, if you have any changes or special requests or need to give us any instructions about your home, please call or text us at (402) 769-0774 or email us at sales@gracehomecleaning.com at least 48 hours before your scheduled cleaning so that we can make sure our Professional Home Cleaning technicians are prepared to do the best job possible for you.
Also, please read our policies before we arrive. If you ever have any questions or concerns, just contact us. We are here for you!
You will receive an email and text reminder from us 3 days and 1 day prior to our arrival. Your home cleaner normally has a +/- 1 hour arrival window. So that means if your cleaning is scheduled at 11:30 a.m. they could arrive anytime from 10:30 a.m. to 12:30 p.m. If you will not be home just contact our office to give the Professional Home Cleaner entry instructions.
Finally, we have compiled some tips below about how you can help us to give you the best clean possible. You can also find answers to any questions you may have in the FAQs page of our website.
Tips for the best clean possible:
Talk to us ahead of time. Please communicate all special instructions or requests to our office in advance of your scheduled cleaning. This way we can keep notes directly on your electronic work order, which will ensure that whichever cleaning technicians are assigned to clean your home will always arrive prepared.
Declutter. There is no need to clean before we clean, but please take a few minutes to pick up extra clutter, move any fragile items out of the way, and empty the sinks so that our Professional Home Cleaners can safely access all the surfaces of your home.
Booby Traps. If you know there is something that is not secured correctly, please take it down or contact our office so they can note "do not touch."
Secure your pets. We love pets! But please secure any pet that may be a threat to our Professional Home Cleaners or that may interrupt the cleaning process.
Give us space to work. You do not need to be home while we clean, but if you are we ask that you avoid interrupting the Professional Home Cleaning Technician as much as possible and wait for all surfaces have dried before your start to utilize the areas that we have already cleaned, we do not go back and clean a space we just cleaned if someone dirties it after we clean that space. If you would like to inspect the cleaning, please wait until the Professional Home Cleaning Technicians are completely finished. And please give us at least 6 feet of personal space for safety. COVID 19 Policies.
Trust the Pros. We know it sounds simple, but it can be hard for some people to let us take over. Our Professional Home Cleaning Technicians have an effective strategy for cleaning all kinds of houses, so you can trust they know what to do. If you have special needs or requests, just discuss them in advance with our office and we will take care of it. And of course, if you are ever unhappy with our Professional Home Cleaning Technicians, please contact our office so we can make it right.
Be realistic. While our Professional Home Cleaning Technicians work hard to make your home shine, there are limits to what we can do with set-in stains and textured or porous surfaces, such as fabrics, wood, stone, bathtub, grout, etc. We will clean these areas as thoroughly as possible, but be aware that they might not appear as visually clean as the other surfaces. If your home has hard water, it may have created permanent mineral stains or build-up, especially in the bathroom and kitchen. We cannot guarantee complete removal of all hard water deposits. In addition, there are some other things we do not clean. Please see our Clean Policy for more information.
Do not be surprised how fast we clean. For most homes, we assign a single Professional Home Cleaning Technician, although we may send additional Professional Home Cleaning Technicians if necessary. The cleaning may take as little as an hour or as much as eight hours, depending on the condition and size of your home. But do not be surprised if we finish in less time than you expected. We are pros!
Your happiness is guaranteed. Our Professional Home Cleaners are working hard to leave your home sparkling clean, and they will double-check all rooms prior to leaving to make sure that nothing is overlooked. Also, we do have two Quality Supervisors and our goal is to have them quality check each new client at their first cleaning with Grace Home Cleaning. However, if you are dissatisfied in any way please contact us within 48 hours so we can make it right.
Let us know how we are doing. After each visit, you will receive a "How Did We Do" survey the day after service. We want your honest feedback so that we can ensure that you are always receiving the highest quality cleaning service.