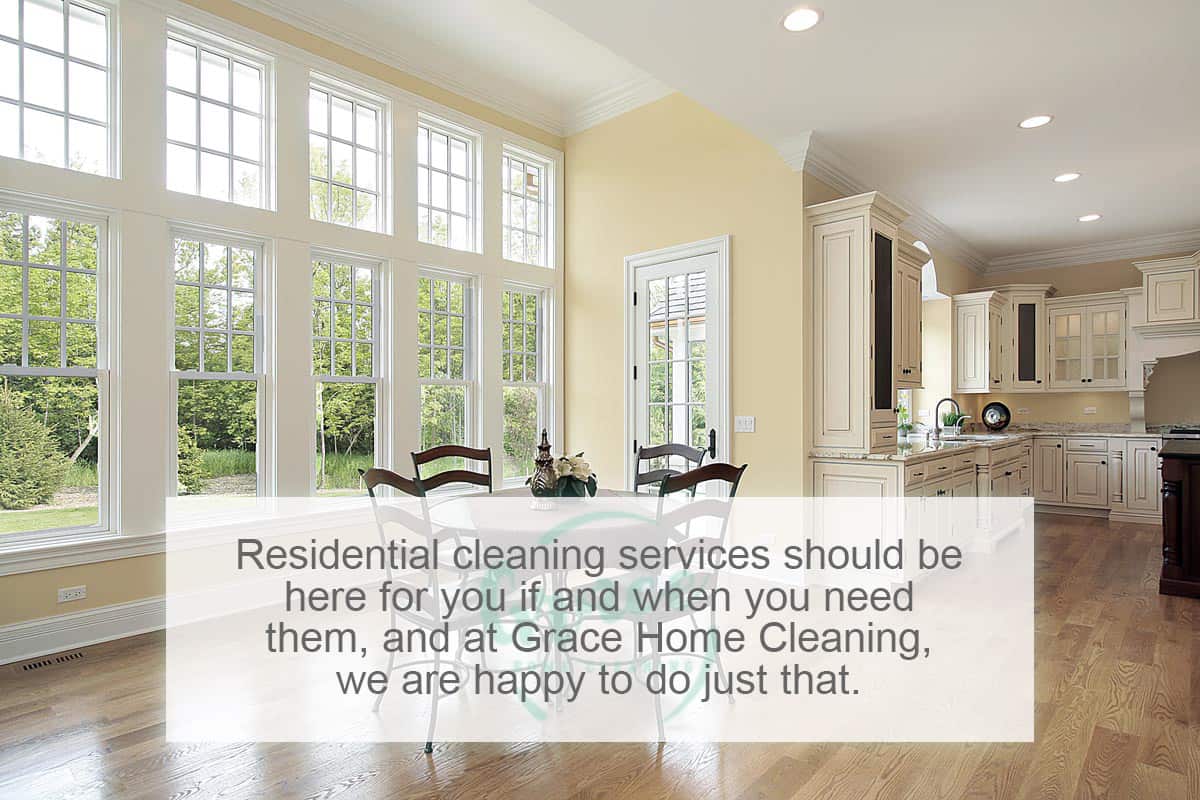 As the Owner of Grace Home Cleaning, I frequently visit with homeowners who are hesitant to contact a residential professional cleaning company because they are afraid of the long-term commitment. Of course, I value the relationships that Grace Home Cleaning has built with those customers we service week after week (and month after month). But, did you know that residential cleaning services like ours are also here for you on an "as-needed" basis when you may need just a little extra cleaning help?
For example, here are a few ways that Grace Home Cleaning has brought quality residential cleaning services to customers throughout the Omaha metropolitan area without the long-term commitment. We'd love to do the same for you!
Continue Reading ...